A plumber's call-out fee is about $60-100, and hourly rates fall in the same range. A good quality drain snake costs around $50, and with it, you can unclog pipes, sinks, or toilets for years and years to come.
When you do the math, it's a no-brainer. If you want to slash down costs, get the best drain snake, and roll up your sleeves. How else are you planning to spend your free time?
Here are the best five drain snakes of the year and tips to getting the best deal.
Hopefully, you pore over reviews and product details before you spend your hard-earned money.
Hopefully, you are not like me. I perfectly understand the conveniences of a drain snake, but I have been duped by misleading ads many times. I  have bought items that didn't deliver on the golden goose egg.
Watch out. Cheap knock-offs flood the market. Go for a drain snake whose design can help you push straight through the pipes, maneuver sharp bends, and retract the cable without a struggle.
Find a device that is easier on your hands and yields the right torque for the blockage. Here is the breakdown:
Drain snakes are either plain simple hand tools or battery-powered devices.
A hand tool is cheaper, but a power tool will make your work easier.
You can choose a hand tool if simplicity is what you want. The operation includes manually unwinding the snake to push through your drains and then retracting it by hand again. It gets the work done but can be a tedious job.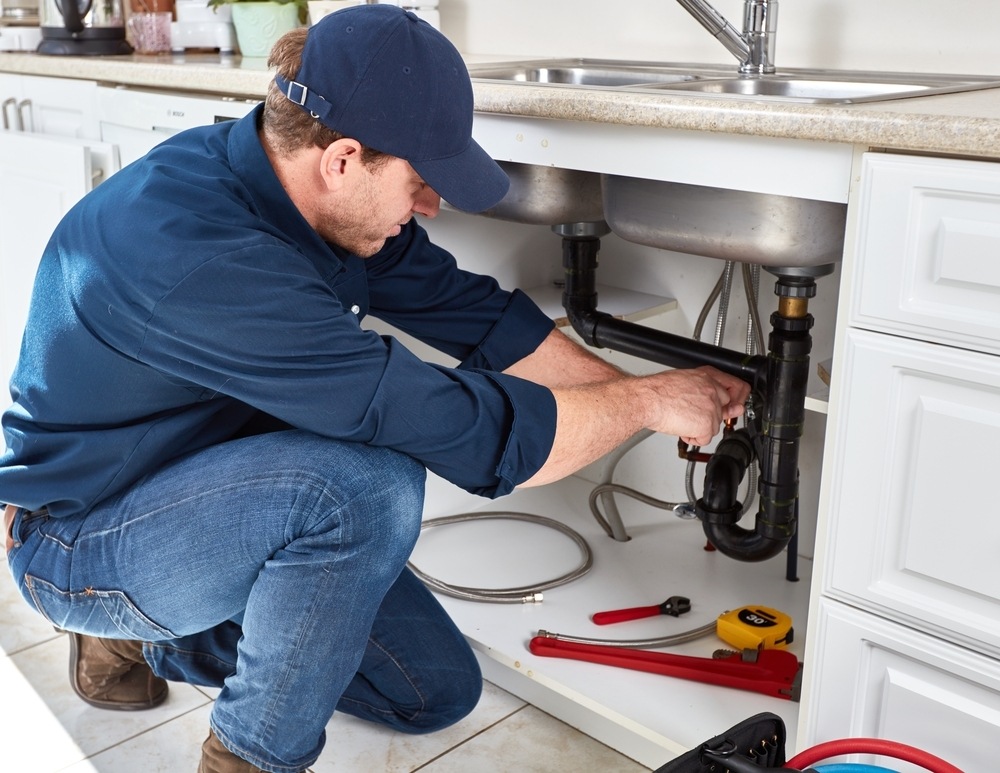 With a powered drain snake, the device runs on an electric motor with speeds of up to 550 RMP or above. These models have an auto-feeding function that will send the cable to the depths of your drains and reverse them back into the drum with minimal effort.
I would recommend the powered snake drains for homeowners and plumbing contractors who want to save time and effort. They are the ideal drain snakes for removing bigger and deeper clogs. The electric motor yields the needed torque for that purpose.
Look for a device with a longer, heavier cable.
When it comes to auger cables, the longer, the better; if you get a longer cable, it will travel far into your pipes to remove all kinds of clogs without you having to dismantle your plumbing system. Ensure that you are getting at least 25 feet of cable with the drain snake model you choose.
Check the nature of the cable as well. Some models come with flimsy cables that do not have the tension needed to travel up the drains and remove dirt and grime. Inner Core and Double Wound cables are the best for efficient drain cleaning.
Auger and cable head design should align with your needs.
Different drain snakes have varying auger designs. The auger is the part that breaks up the dirt and frees clogs. If you are looking for a toilet drain snake, the auger must be narrow so as not to damage the porcelain finish of the drain line.
Some designs feature cable heads with hooks. These can be efficient when it comes to the removal of hair from bathroom drains. Find a device with a specialized auger or head attachment that can work well with your pipes and the nature of the clogs you're dealing with.
Consider the cable diameter.
Watch out not to buy a drain snake that ends up being unable to go through your sink's holes. You may need a larger or smaller drain snake cable diameter, depending on your plumbing system's architecture. But as you consider that, remember thin cables that are too thin may jam in your pipes and fail to move dirt and grime as needed.
Go for lightweight models.
The weight of your snake drain is critical, especially if you are buying a manual model. The hand driving operation is already physically taxing. Therefore, you need a weight that you can manage with ease for speed, precision, and efficiency.
If you fail to choose a drain snake with the right weight, you might have to call the plumber after all, and then it wouldn't make financial sense.
The 5 Best Drain Snakes of the Year
General Pipe Cleaners R-25SM
General Pipe Cleaners R-25SM Spin Thru Drain Auger with 1/4-Inch by…
R-25SM Spin-Thru is an easy to use, versatile and economical hand driven drain cleaner for 1 1/4 to 2″ drains.
Convenient 'T' Grip Handle and Drive Knob for easy turning, and full sized Thumb Screw Chuck to control the cable.
Comes complete with 25 feet by 1/4″" General Pipe Cleaners cable designed for 1-1/4″ to 2″ lines.
Last update on 2020-11-06 / Affiliate links / Images from Amazon Product Advertising API
Editor's Comments
The General Pipe Cleaners R-25SM Drain Auger could be a good choice for your simple small clogs. It's a hand-driven tool, so keep in mind that you may need a bit more physical stamina to provide the torque required for unclogging drains.
I believe this tool is easy to operate, seeing as it has no complicated parts. I like the T Grip handle, which makes it straightforward to use, even for someone who's never unclogged a drain.
The General Pipe Cleaners R-25SM Drain Auger has a thumb screw that is full-sized and reportedly designed for efficiency. That means you are more likely to work our your blocked sinks with minimal hand strain.
Then again, a pipe cleaner cable is part of the package. It's a good thing, methinks, as it will save you from busting your budget on accessories. This cable is 25 feet by 1/4″. It's not exactly bad for clogs that aren't stuck too deep; keep in mind, however, that some models may give you a whopping 50 feet of cable for blockages deeper in the pipes.
This device weighs around 4 pounds, which means that anyone could successfully use it for long time frames. Please note, however, that the General Pipe Cleaners R-25SM is not compatible with garbage disposals.
Pros
Simple working mechanism
The T-Grip handle design reduces operator fatigue
The thumbscrew chuck promotes easier tightening
Cons
It's hard to move the cable with the handle
Cannot go around 90-degree bends

---
Ridgid GIDDS-813340 41408
Ridgid GIDDS-813340 41408 Power Spin with AUTOFEED, Maxcore Drain…
Ideal for 1-1/2 inch (40 mm) lines making it perfect as a toilet auger or for cleaning clogged drains
Pull trigger and turn the handle to use as a hand auger, or add any variable speed (left/right) chuck drill for extra power
Drain auger cable self-feeds down drain for easy operation
Last update on 2020-11-06 / Affiliate links / Images from Amazon Product Advertising API
Editor's Comments
The Ridgid GIDDS-813340 41408 Drain Cleaner Cable is a powered model, and can thus give you a better edge in DIY plumbing compared to the General Pipe Cleaners R-25SM Drain Auger.
The product specs claim that you can use this machine for toilet pipes and sink drains. Behind its working is a 500 RPM motor that just might be able to save you from your worst plumbing nightmare.
The motor supplies the torque you need, so you should have no reason to worry (even if you've never stepped into a gym). With powered models like these, the job gets done in a breeze without taxing you physically.
The other fact worth reporting here is the variable speed control capability. The Ridgid GIDDS-813340 41408 can be used as a hand auger at the lowest speed setting. Or you can leverage a higher speed with the chuck drill for more unclogging power.
The product specs highlight an auger that self-feeds into drains with ease. That means you can unblock your drains without ever having to touch the cable. It is more hygienic that way.
Like the General Pipe Cleaners R-25SM snake, this model comes with a 25-foot x ¼-inch cable that you might find useful for shallow blockages. As mentioned before, deeper clogs need longer cables.
Pros
It's a powered model
No-mess cable operation
It can work with a chuck drill for extra torque
Cons
Drill not included
Made of fragile parts susceptible to breakage

---
Caan's News Plumbing Snake
Caan's News Plumbing Auger 25 Feet, Professional Removing Sink Clog,…
[25 Ft of Heavy Duty Steel Cable] This professional drain auger snake comes complete with 25 ft of cable, more than enough for most household clogs. The spring allows the sink snake to clean even…
[Multiple Uses for Tackling Clogs] Our plumbing snake drain auger is a multiple purpose used that you can use for numerous drains such as kitchen, bathroom, utility sinks, bathtubs, and shower drains….
[Easy Handling and Storage] The drum augers spring is both flexible and tough to enable you to easily take tight bends, and the large crank knob and grip handle makes it easy to use, which help to…
Last update on 2020-11-06 / Affiliate links / Images from Amazon Product Advertising API
Editor's Comments
Caan's News has sweetened the deal with gloves. But before you get excited, let's examine this drain snake's true features and functionality.
First, it's a hand-powered tool with no options for pairing with a chuck drill. You might find this model only suitable for small blockages in the kitchen or bathroom sink.
The drain comes with a 25-foot cable that seems to be the standard in the market. For household drains, that could work to your satisfaction.
The manufacturers talk of a flexible spring and easier drum auger operation. You may be able to work around sharp bends in your plumbing with this device.
I like that the handle and drum are sturdily built. The ABS materials they are made with could help with durability. The wire cable is carbon steel, another feature that makes this a considerable investment for the long haul.
Now, back to the gloves, I think that it's really nice of the brand to consider user hygiene. The free gloves are a chance to save your money as well.
Pros
Simple and made for user-friendliness
Comes with 25 feet of cable
Complimentary gloves
Cons
Cannot be used for toilet lines; mars the porcelain finish
Cannot fit into small openings in the sink basket

---
FlexiSnake Drain Weasel
FlexiSnake Drain Weasel Sink Snake – Drain Clog Remover Kit Includes…
Instantly Remove Clogs: With 360-degree rotation, the Weasel pipe snake effectively tackles your biggest clogs! The secret is our incredible patented micro-hooks, which grab onto hair, filth and grime…
Extra-Long Design: Measuring 18 inches in length, deep, hard-to-reach clogs are no longer out of your grasp! And because our drain pipe cleaners are flexible and ultra-thin, they wind around curves…
Easy to Use: Not a plumber? That's no problem! Our easy-to-use drain opener works in 3 steps. Simply insert the wand, rotate the handle, and remove the clog. When you're done, just toss the head…
Last update on 2020-11-06 / Affiliate links / Images from Amazon Product Advertising API
Editor's Comments
You get a different design with this device. As opposed to draining snakes that use plain wire cables, this model uses cables with micro hooks.
The first advantage is that they can fit through all small spaces in your sink basket and drain outlets. The second advantage is that this could be the most suitable design for removing hair clogging.
The earlier reviewed items might be effective for flushing out solid items from your sinks and drains. But when it comes to hair, most drain snake models miss the mark. Most of them become tangled and unable to remove hair, which then builds up into bigger clogs.
The small hooks on this unit's head could help you deal with the hair menace once and for all. The hooks can scoop up the hair no matter how attached it is to your drain's interiors. You might also find the design to be more effective against regular dirt and grime.
The cables used here are said to be flexible and thin for easier maneuverability inside the pipes. Beware, though, this model falls short (in length) of what you get with the other snake drains. The drain snakes are only 18 inches long, meaning that it could be challenging to handle clogs in the deeper ends of the pipes.
Also, this is a manually operated model. Its functionality is simple—insert into the drain, rotate the handle, and unclog pipe—but this could take a great deal of time and effort.
Pros
Micro hooks for hair removal
Made for easier usability
Cons
Hooks prone to breakage after a short time
Takes too much efforting to unclog drains

---
XtremepowerUS Drain Snake
XtremepowerUS 25′ ft Handheld Portable Drain Auger Corded Operated…
Great drain cleaning tool for Toilet, Sewer, Bathtub and Kitchen Sink, surely it will save homeowners a lot of money. Drain Auger is a good alternative tool for calling a plumber as it's so easy to…
Variable-Speed Control – Applying different forces on the switch to adjust the speed, the speed can up to 550RPM, you can adjust the speed freely to suit different projects
25 feet of durable Inner Core cable with a durable bulb auger head to easily penetrate difficult obstructions. The cable features a inner core material to prevent rust and enhance cable life. It is…
Last update on 2020-11-06 / Affiliate links / Images from Amazon Product Advertising API
Editor's Comments
The XtremepowerUS Drain Snake is a powered model that could save your hands from serious strain without necessarily draining your wallet.
The drain snake uses a 115 Volts motor with variable speed control. The maximum speed setting is 550 RPM, which means that you can unclog every sink and bathtub in just a few minutes.
You also get 25 feet of inner core cable with a head designed to penetrate through all obstructions in your pipes. The product specs state that the cable is rust-proof, which should be a guarantee for durability.
The cable is compression-wound, a design that possibly leads to better torque and flexibility inside your drains for optimal cleaning.
I also like that they have designed the XtremepowerUS Drain Snake with an auto-feed technology that minimizes messiness in drain cleaning. The cable self feeds into the pipes and retracts when you push the handle, saving you from touching that icky grime.
You might also appreciate the way the XtremepowerUS Drain Snake is made for durability. Its bodywork consists of ABS plastic and aluminum materials. This product could serve you for many years.
Pros
Powerful motor
Auto feed, forward and reverse
Made for longevity
Cons
Cable gets kinked in the drain

---
The Best Pick
The XtremepowerUS Drain Snake stands out as the best drain snake of the year. It is an electric-powered model that could do a faster and thorough job of cleaning your drains.
This drain snake gives you diverse speed settings, with the highest one being 550 RPM. Unlike the other drain snakes in this review, removing clogs with this model could be a breeze.
The drain snake comes complete with a 25-foot cable designed to help you reach deeper clogs. The cable material is said to be sturdy and rust-proof, giving this model an edge over the other drain snakes in the market.
The auto-feed technology, another unique feature on this model, makes for faster and safer unclogging. Finally, the drain snake's ABS and aluminum construction are a sign of robustness and durability.
These features and more make the XtremepowerUS Drain Snake the best model on the market.
The post 5 Best Drain Snakes of 2020 – Review & Buying Guide appeared first on Woodworking Toolkit.